John Couchell | December 4, 2013
Karl,
Here is a little write up of the car, some dyno charts and comparison dyno charts vs other cars and a few pics... Thanks again for wanting to post this info! Please feel free to use whatever you like
1995 BMW M3
Active Autowerke OBDI stock ECU 60# injector tune
CES Motorsport Stg 3 Garrett GTX35R Turbo System running 100 octane and 50/50 water meth injection
Fully Built S50 stroked to 3.2L stock compression motor
CES Motorsport High Boost Cut Ring Head Gasket and Copper Spacer combo
Supertech valvetrain on stock cylinder head porting and mild turbo cams
CES Motorsport custom 3.5" turbo back exhaust system
Meth injection system 50/50 water/meth mix
CES Motorsport fully built driveline (DSS 1000hp custom 5spd chromoly driveshaft, CES built subframe conversion with 7 series differential)
Stock M3 transmission and halfshafts.
History... The car started out as a stock 95 M3 purchased in 1996, when John Couchell, now the owner of CES Motorsport in Charlotte, NC caught the performance bug and started modifying the car for more power. It began with the typical bolt ons such as intake exhaust and software, and slowly progressed into a powerdyne supercharged car, then a fully built/stroked motor vortech supercharged car built by Chuck Stickley at ERT, and then he decided to take a visit down to Active Autowerke after hearing about their work with turbo systems and the performance they were getting, where he met Karl and Mike Hugh and the game completely changed. After taking a ride in an Active Turbo M3 with Karl's father, he would never be the same. The sc kit was taken off, and the car was given the full Active treatment with a custom 60-1 turbo kit. The car remained the same for a few years pushing over 550 horsepower until John decided it was time to open his own performance shop and continue his passion for modifying bmws. This passion eventually led to the development of the CES Motorsport line of turbo systems for the BMW E36. With turn key, daily driven reliability in mind, yet mind blowing performance using top notch components, John immediately called Active to use their performance software to tune their turbo BMWs on the stock ECU. The results speak for themselves. With years of R&D using the latest advancements in turbo technology, along with collaboration with some of the best performance shops and rock solid Active software to make it all happen, CES now produces some of the highest horsepower bmws in the country. His 95 turbo m3 has one of the fastest if not the fastest stock OBDI ecu tuned E36 M3 drag times in the country at 10.43s @ 135.9mph and possibly the most hp and torque out of a GTX35R turbo on an M3 as well. And this was all accomplished with his daily driven, completely stock bodied, full interior, no weight reduction BMW E36 M3 weighing in at 3120 lbs. John states he has yet to run the car at the 700whp level, so we may be hearing of even faster times in the future!
And I personally just want to give a special thanks to you Karl and Mike and the Active Team for all your support over the years. I really couldn't be here today pursuing my dream of modifying cars if it wasn't for your continued help and expertise./p>
Best Regards,
John Couchell
P.S Just as a note, the dyno run of the car still had wheelspin from 4250 to 5250 rpms which is why the air fuels are off a little that you can see on the graph.
---
Robert Svetanic | October 17, 2013
Just wanted to send a quick thank you to the team at AA as its been approximately 6 years that ive had my AA supercharger kit and all is well with the world.
Car pulls as strong as it did the first day we installed the kit. Took some shots this past weekend and feel free to use them as you wish.
'94 325is
http://forums.bimmerforums.com/forum/showthread.php?2045582-94-Hellrot-325is
-Fall Pics
Cheers from Toronto,
Rob
---
Patrick Ma | September 17, 2013
Dear Zak
I really wanted to take the time to write you a note to thank you for all your help last Friday.
I know we were running very late into the day on the end of the work week but you still stayed until you got the tune sent out, it was very much appreciated and I have certainly echoed this on all the BMW forums I visit, hoping this will result in more business to AA, great employees like you is just as important to us customers as the great products AA put out.
---
Ricardo Becker | September 06, 2013
Hi Mike, Rob, Karl, Zak, Craig !
We finish today this car... amazing... the car runs very strong without any signal of stress or something different from the original behavior. perfect.
I checked the lambda, running with 0.71 ~ 0.73... rich, but this is better because improves the security margin. Before the dinamometer, I reseted the adaptative parameters. This car made 500whp and 443wtq. Very strong !! Congratulations for this amazing product !
Im very happy with the result. And the customer is walking smiling ! rsrs
Rob, Karl, Zak and all Active Autowerke family, thank you very much for your support !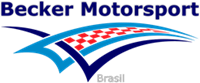 ---
Wayne Rose | April 15, 2013
Good day Karl
I looked at your home page company history trying to decide who I would pass on my compliments to. Based on the company profile I assume you are one of the founders or will pass this on to the appropriate parties. Now to my experience:
I purchased a 01 Z3M with one of your stage 1 kits installed last fall. It had an idle surge and set codes on my drive home from NC- I found out later that the seller "thought this was normal with a S/C S54". Anyway I contacted Craig Wong -got his name from the seller. and discussed maintenance on the S/C system after which I ordered oil,filter,spark plugs,and drive belt as well as Idler pulleys. I installed these and about a month ago I had the car ready -weather was good and I road tested -It ran fine but then started stalling but would pull strong. After several e-mails with Craig I decided to upgrade to an Alpha N tune with related parts . The M is now running as it should thanks to Craig and his patience dealing with my endless questions. As you may know I live in Nova Scotia,Canada so not much to choose form regarding S/C BMW experience.
I have worked as a Service Manager with various dealers(prior to starting teaching last year with Audi) so I really appreciate it when I meet someone who goes the "extra mile" to help a customer. Based on my experience I would not hesitate to recommend your company to my friends-not something i would do lightly. Again, pass on my appreciation to Craig and thank you
Have a great day
---
toddcc1 | March 2013
Rather than write an individual review for each respective vendor, I thought I would do a mash up.
The car has been in and out of the shop for the last 2 months getting various bits put on. This morning was almost the final step...for now.
First, Active Autowerke. I purchased the exhuast, x-pipe/HFC's and tune from Active. I contacted AA prior to placing my order through the shop, checking to see if they had all of the products in inventory. The salesperson assured me they did. I placed the order with the shop and the product was ordered.
There was about a 3 day delay, prior to everything being shipped, no biggie. When the bits arrived at the shop, one of the exhaust sections was missing. The other exhaust section showed up a couple days later. All of the OEM bits were removed and the AA exhaust/HFC's/xpipe were put into place, fit was spot on; except AA didn't send the brackets for the exhaust. A quick call to AA and a little reassuring that "no, the brackets weren't with any of the packaging"...this is where the true metal of a vendor is displayed. I live approximately 1.5 hours from the shop doing the work. Getting to and from takes a little bit of effort. Either way, the delay with the exhaust and missing brackets did waste 2 of my days, heading up and coming back home. AA promptly apologized and overnighted the brackets. They didn't have to, but it's the small things that matter to many customers and that mattered to me.
---
Murph5000 | March 2013
All -
I just wanted to jump on here as this was my E91 328i wagon that Active was kind enough to improve upon! Viral and I spoke this morning so I'll just echo some of what he's has posted.
So far so good with the tune and manifold. I've had no codes or CEL's from the installation and yes, the power gains are real. The night the tune was finished I drove the car straight from Miami to Sebring for the 12 Hours of Sebring to stretch it's legs a bit. I noticed Sunday morning on the way back home that the car felt as though it had acclimated more so to the tune and new equipment as the engine feels more useable below 3,000 rpm and above 4,000 rpm the car feels noticably stronger.
At 4,000 rpm and above I think I felt the biggest difference. Whereas the 328i felt a bit anemic when you had your foot to the floor this pulls harder and longer making passing easier. As I told Viral - this definitely isn't a 335i however, the manifold with the Active stage 2 tune has made engine much more enjoyable and usable across the entire powerband. The only downside to my car is the fact that it's an automatic.
Specs of the car as I had it when it came down to Active:
2007 E91 328i w/ Automatic and 88,600 miles
BMW 330i (Euro spec 330i w/ DI) airbox with K&N cone filter
BMW Performance Exhaust
BMW Performance Strut Brace
OZ Alleggerita's running Michelin Pilot Super Sports
I'd highly recommend a professional installation for the manifold and have some spare hoses on hand. Active was able to recycle my old hoses as they were extremely careful when both removing and then putting in the new unit but these parts are prone to breaking as they age. Active did a great job on mine! I think most anyone who wants a bit more out of the 328i (the 335i turbos scared me) will like this mod as it is done essentially with all OEM parts sans the Active tune, definitely improved my enjoyment of the car so far!
Feel free to let me know if you have any questions about living with the tune, etc.
---
Reza Chapman | January 9, 2013
Hi Karl,
I installed the SC in April 2008 with around 85,000 miles on the car. When I sold the car yesterday she had 114,090 miles so I estimate the kit had almost 30,000 miles on it! I changed the traction fluid on the Rotrex when it had about 18,000 miles on it. All in all I was very happy with the kit. The car ran as reliably as it did from the factory.
Cheers,
Reza
Hi Karl,
Good speaking with you today. I mentioned I sold my car to Schupp, who I understand recently spoke with you as well. Appreciate your helping him out with what seems to be a bad gas situation.
As part of the pre-purchase inspection, Chris had the car dyno-tested. I was impressed to see the car put down 335 whp and 300 ft./lbs. torque 4 years after installing the Rotrex-based kit. Pretty impressive stuff if you ask me. I attached the dyno numbers for your reference. If anyone ever has questions about the long-term viability of a Stage 2 kit - they need look no further than the dyno sheet.
Cheers!
Reza
---
Jose Santiago | December 05, 2012
Hey Guys; I was there a few months ago. I bought down pipes and signature exhaust. Had them installed and retunned my ECU.
During a Standing Mile Event I broke the Brizillian speed record reaching around 270km/h in only 1 mile (regular gas). This event was audited by FIA and I am currently the fastest in the entire country and I just wanted to drop a few lines to say thanks!
I will send pics next!
Regards;
Jose C. Santiago
---
e87fan89 | December 2012
Active Autowerke Purchase! They are the best :)
Even though my jb will not allow my car to dyno, I still want to give a shout out to my boy Andrew at active for helping me this whole time and being so easy to contact and ask questions to. I bought my chargepipe and Downpipe from him and I have absolutely no complaints both products are built with extreme care and look amazing. The downpipes give my a car a whole new sound and I can feel the power difference.
Mainly aside from AA's products which we all know are amazing I really want to thank Andrew for his excellent customer service and dedication to his clients. He is easily the most pleasurable person to do business with and he does the best by you. If you ask him for advice he will give you an honest answer. When I wanted to re-dyno my car over and over, I called him to ask him a completely unrelated question to what he does at AA and he helped me. I sent him video's and he assured me my car is running good. I really am grateful for all his help and time. If anyone is contemplating a purchase with Active Autowerkes do not hesitate and make sure you ask for Andrew
Also he originally helped me with my AA tune for my 328i and provided amazing assistance than as well. All I know is every BMW I own, I will have AA products sold to me by Andrew.
Simply the best!
---
38 pistons | May 14, 2010
Car just got delivered from Miami and all I can say is WOW. Wicked fast, looks great and stops even better. A few pics below and the SAE corr dyno (530 RWHP at 88F uncorr). Thanks again to Jean, Karl and AA for exceeding all expectations.
---
Guerin Woodgate Jr. | December 04, 2009
Karl -
Thinking back about the support that you provided to me for my engine swap/supercharger upgrade, I just wanted to say thank you again. I know it can be difficult to get back to clients and you are busy with new products, but taking the time to help me is truly appreciated.
Have a great weekend!
Guerin Woodgate Jr.
guerin.woodgate@gmail.com
---
Austin Perera | November 04, 2007
Hi Karl and Mike,
You may remember in July I purchased the c38 stage 2 kit for my dad's and my 95 m3, through Marco (who's given us fantastic support). According to Craig, it was the first stage 2 obd1 kit you shipped. A friend and I finished the installation relatively painlessly soon after the kit arrived. Craig was a great help over the phone. I was quite pleased with the quality of the parts, but I was of course expecting that. The final fit and finish is excellent, as is the presentation look in the engine bay. I kept a write up and documentation of the install on bimmerforums which I updated as I progressed knowing that other members would be interested in this relatively new kit, especially since there had been no pictures of a stage 2 install.
The power delivery of the finished car is wonderful - it pulls hard from 3k up and past 5k becomes ferocious. I worked to successfully complete the install just days before the annual King of Prussia Mall meet (just outside Philadelphia) organized by one of the bimmerforum members, so I would have a chance to show the other m3 owners. Needless to say the car grabbed quite a bit attention (probably also because it's rare to see 26k mile 95 m3's let alone Active Autowerke ones), and I spent the day answering questions about the kit and being able to make honest recommendations for it.
Of course one of the questions people were constantly asking me was whether I had dynoed the car yet, as there really hadn't been any dyno charts posted showing what the kit was actually capable of other than those posted by Active (I believe it was Jean). For the first time though I had a chance to go to my local dyno shop on Friday night. I went hoping for something over 340whp. I was expecting to make less than the 377whp listed on your site, as that was for a 3.2L m3 with OBD1 manifold and mine was just the 3.0L. Furthermore I figured that manufacturer numbers are usually the best possible scenario. To my surprise the car put down 387whp and 296wtrq. It makes 75% max torque by 3k rpm, and once at the max at 5k rpm remains level until redline. The guys at the dyno were amazed, as the car is stock except for your kit. The first time they opened the hood they looked at the engine bay and just softly said "wow", which I didn't expect from guys who had cars like turboed supras on their lifts. They asked me again whether it was really completely stock, even the whole exhaust system. I told them we did have the head resurfaced and a 0.080 mls hg and ARP headstuds installed when we had the head rebuilt to replace the weaker 95 valve retainers, but that was a preventative measure and wouldn't help the power.
So Marco and I both thought you would like to know that this kit on a completely stock 3.0L m3 actually surpassed the numbers you advertised. The dyno was accidentally set to STP when they ran it, but I called back to get the SAE peaks (those are the numbers I gave you), which I've typed in on top of the dyno image. If you'd like I can get the run file from them and send it to you.
At the risk of sounding emotional I'd like to say that I've wanted an Active Autowerke M3 ever since the first time I heard of the company when I read the May 1997 article in European Car. I convinced my dad to buy this car in 1998. I was only 12 years old at the time, but after extensive reading I knew the m3 was something special. Within months of him buying the car I found the old 97 May issue, and was mesmerized as a kid at the thought of an Active Autowerke M3. It's easy as a 12 year old, let alone as an adult, to daydream about hoping to someday be able to have a car like the ones in the magazine. I showed my dad the article and he couldn't believe the thought of pushing an m3 to over 400hp. Now, 10 years later, the car is in the garage and it's every bit as awesome as I had imagined it would be back then.
Thanks for everything,
Austin
The thread I made for the install