Love the thought of having a top of the line Active Autowerke Supercharger System installed on your car but don't trust just anyone to do it, including yourself? You are not alone. Whether your fear stems from potentially making that one little mistake that blows a head gasket or something slightly less extreme, you want to ensure that your time and money are being spent on products and services that exceed your expectations. If only you could have the technicians at Active Autowerke install the parts and get the system tuned on a dyno to a startling precision. Problem is you live in Pennsylvania so a simple drive to the garage probably isn't possible, nor is it vehicle friendly. If only there was a way to get your car here and do none of the work...
There is! Since 1996, customers from northern states like New Jersey, Virginia, Oregon, and Texas have been shipping their BMWs to Active Autowerke to have work done. Aside from the obvious, there are many other advantages to this:
All carriers are enclosed, keeping your vehicle away from the elements
Vehicle is covered in a layer of plastic wrap and cloth, for double protection
Easy and convenient satellite/cell phone tracking, so you know where your car is at all times
Fully insured with the highest level of coverage in the industry
Hydraulic level loading to reduce strain on suspension system and to safeguard vehicles with low ground clearance
Finally, Active Autowerke makes nothing off of the transport service. You deal directly with the transport company and are kept informed at all times. We hope using these services make us seem like just a stone throw away. See your vehicle soon!
If you have any questions or concerns please call
800 830 3596
Our most used and trusted transportation services.

---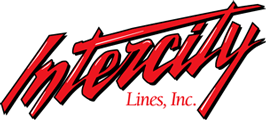 Family owned and Operated for 31 years
Intercity Lines, Inc., America's premier enclosed auto transport company, has been in the enclosed automobile transport business since 1980. Automobile transportation is our only business. We featurestate of the art 53' FULLY ENCLOSED air ride trailers.
Please take a look at our newly revamped
Quote Request Page
for your enclosed auto transport!
Read what our customers have to say about us, then request a FREE Quote.
At Intercity Lines, we've spent years perfecting the transportation of automobiles. As our business has grown, we've remained focused on providing the best value and the best customer service to every one of our clients. We stay in front with customized enclosed auto transport equipment, advanced communication technology, innovative services and highly trained and enthusiastic employees. Our business has grown through thousands of satisfied customers. Our goal is to exceed the expectations of every customer, every time we have an opportunity to serve them.
--David and Linda Wilson
Intercity Lines is America's premier enclosed auto transport company.