Our very affordable and very versatile, Simon 2 - only available for sale with software or data logger.

This product comes free with the purchase of some applicable software.
The Active Autowerke performance software is sold separately from the SIMON 2 tool.


This tuning tool is what you have been waiting for
You, the end user with the help of the SIMON 2 tool will make the software upload to your BMW.
This is a just a tool and not the Active Autowerke performance software.u00a0
Simple, easy and efficient.

Read and writes to your BMW DME.

Remote tuning; email us the original file, we email you back a tuned file.
Can be used on Windows or Mac computers
Flashing tool that is not VIN specific.
Can be used on multiple BMW models.
Built-in scanner to check for error codes, clear and erase codes including DME adaption values.
Program has detailed instructions and is easy to use.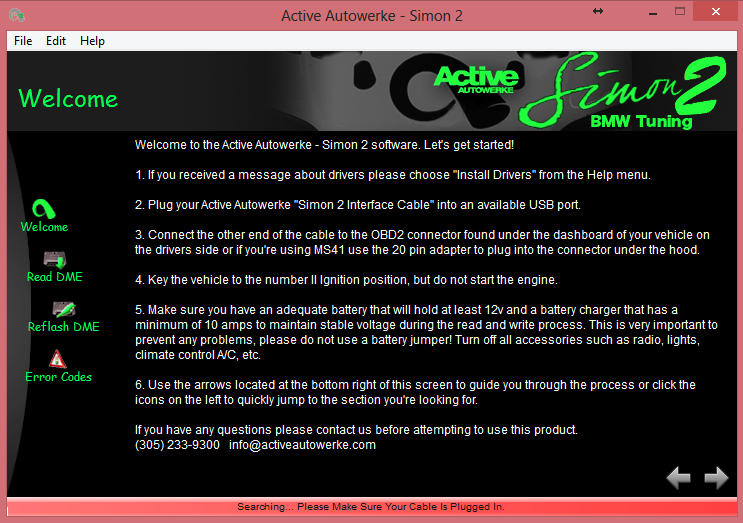 Click below to download the Simon2 program, absolutely free, and take a look around:
Requirements: internet access, PC or MAC laptop and a battery charger
Currently available for:
E53 X5 3.0i (2001-2006 with M54 engine MS43 DME)
E46 323i-328i (1999-200 with M52 TU engine MS42 DME)
E46 325i-330i (2001-2002 only with M54 engine MS43 DME)
E46 M3 (2001-2003 MSS54, 2004-2006 MSS54HP S54 engine)
E36/7 Z3 2.8 (1997 -mid 1998 M52 engine MS41, 1998 mid to 2000 M52 TU engine MS42)
E36/7 Z3 2.5-3.0 (2001-2002 M54 engine with MS43)
E36 323-328 (M52 engine MS41)
E36 M3 *and most non-M (S52 engine US only MS41 ECU)
E39 528i (1997-mid 1998 M52 engine MS41, mid 1998-2000 M52 TU engine with MS42 DME)
E39 525i-530i (2001-2003 M54 engine MS43 DME)
E39 M5 (2000-2003 S62 engine with MS52 DME)
A more expanded library of applications to come!
Please call our sales consultant for more information.
800-830-3596
Our original Simon is still relevant for all other applications.
*US model M3 only
Click Below for the Simon2 Data Logger
---
*If you are aquiring the Simon2 for an E36, please select the option "E36 | Includes Adapter" from the "Model" drop down menu to receive this neccessary adapter at no extra cost.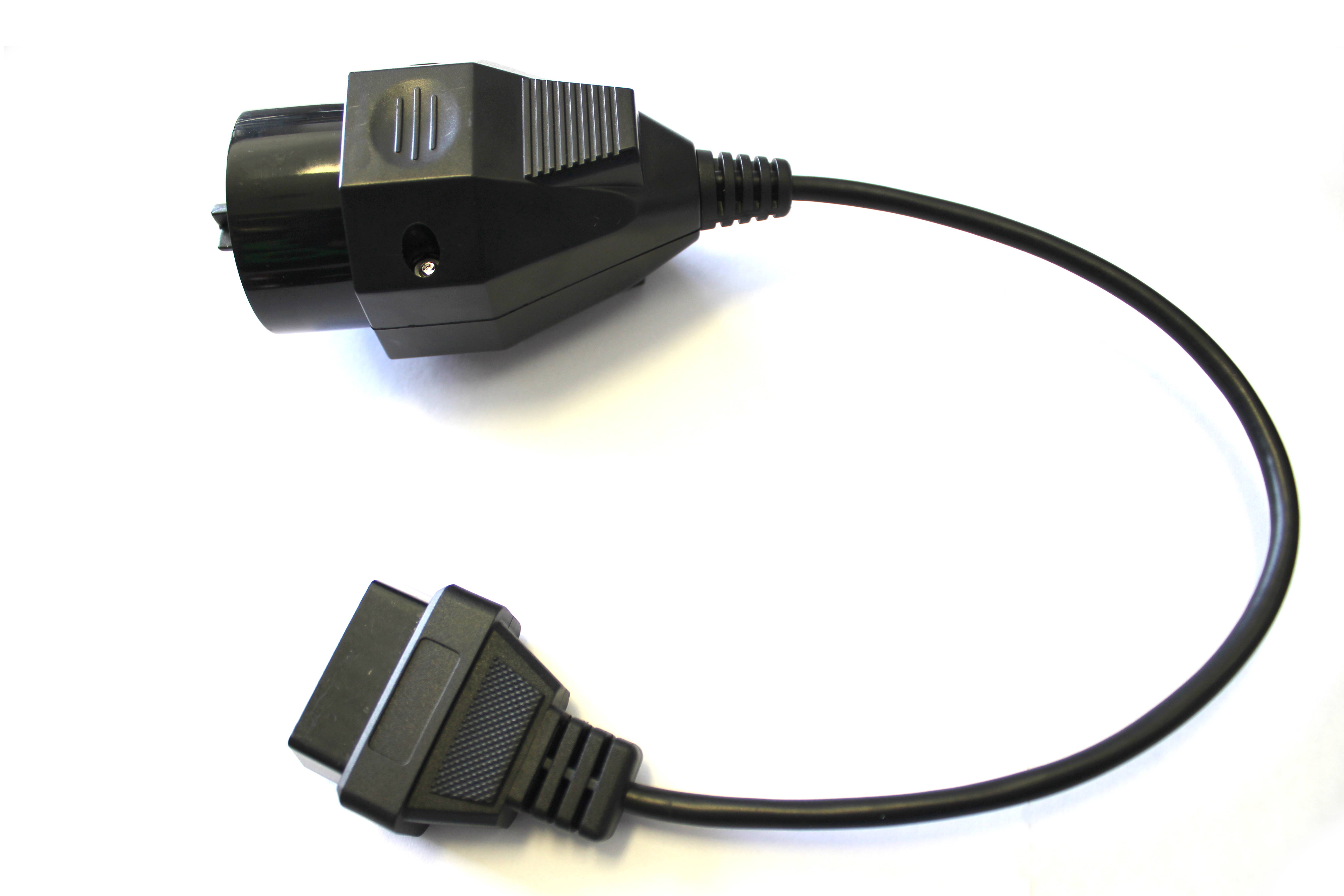 Product title
Vendor
$ 19.99 | $ 24.99
Product title
Vendor
$ 19.99 | $ 24.99
Product title
Vendor
$ 19.99 | $ 24.99
Product title
Vendor
$ 19.99 | $ 24.99